Specially for his column on the Dynamo Kyiv Esports official website, a marketer Leon The Alien has spoken of the personal brand of the team e-football player Vitaliy 'Labotryas' Mukha.
"What do you know about David Beckham? Most know that he was great at free kicks and advertised underwear. A smaller number of people realize his immense importance for the MLS development (being a player), and hope for a new breakthrough of the league cap (as a team co-owner).
I've once described, how sorry I was for David when I saw him in the summer of 2017 in The Late Late Show with James Corden. The built image quickly collapses when there arises the need to go a bit beyond a mere small talk.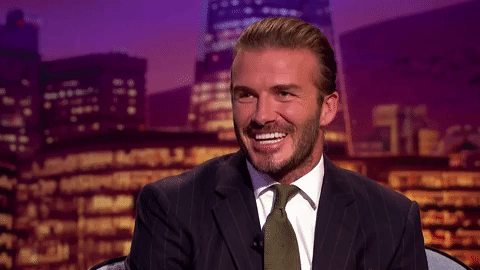 It is understandable that Beckham has been paying more attention to his career than to his learning. Moreover, he has always had beside him a reliable support in the person of Victoria Beckham. Some openly give her all the credit for David's successes outside the football field.
Nevertheless, time goes by. David Beckham himself admits that he's decided to grow old in a comfortable environment. In other words, David has finally got tired of earning money by his appearance. Especially, when the appearance begins to fade, and staying in shape requires increasingly more energy and time.
It's great when an athlete has the brand as strong as that of Beckham, which allows him to earn in different spheres even after the end of his career. Except David Beckham's story is too unique.
We will not describe a large number of sad stories related to the athletes' unpreparedness for the after-sport life. Many e-athletes are in this regard in a more advantageous position.
The overall level of development and, on average, lower incomes, help e-athletes not to go off the rails, as often occurs in the football world. Of course, the esports as a whole benefits from this. And, frankly speaking, it is just pleasant to talk with a normal person who adequately perceives the world around.
Separately, one can single out the Dynamo Kyiv Esports e-football player Vitaliy 'Labotryas' Mukha. I'm sure, many are already familiar with Labotryas' results and his game style. E-football players do not just get TV ratings at the level of good Ukrainian Premier League matches. Constant comebacks with goals in the final seconds—isn't that what the audience needs?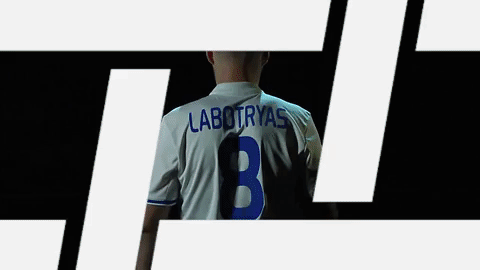 Not many e-football players can boast of such a unique style of playing. Add to this excellent tactical understanding, and the recipe for an ideal e-football brand is ready. After all, commentators will not give an e-football player the nickname The King of the Last Minutes just like that.
To create an excellent personal brand, only that would be quite enough. But in addition, Vitaliy 'Labotryas' Mukha is pleasant and easy to communicate (even amidst other pleasant and simple top e-football players).
Vitaliy calmly repeats for the hundredth time the answers to the same questions. One can only envy such endurance. But it helps Labotryas not only in his life, but also in gaming moments. I mean, can you pull yourself together and beat the top opponent, whom you've lost to in the first match 0:3? And Labotryas can do it.
Look at the way Vitaliy talks about e-football. On the emerging e-football market, there is clearly lack of such characters.
At that, he isn't hastening, as is the trend right now, to criticize the game and developers. On the contrary, even while discussing the flaws, Labotryas always pays tribute to EA SPORTS. With all the negative aspects, FIFA 18 developers are really trying not only to make the game better, but also to build a high-quality community.
Based on the understanding of Vitaliy 'Labotryas' Mukha's personality, the most logical decision was to demonstrate the expert component. In the era of content marketing flourishing, at the first stage, it has been decided to demonstrate Vitaliy's expertise in the form of a column on professional subjects.
In difficult and incomprehensible situations, we are constantly looking for expert opinions from friends whom we can trust. And it does not matter whether we are talking about a new phone or about choosing the optimal FIFA squad.
In order to be closer to the audience on the emerging e-football market, Labotryas regularly helps FIFA fans make the right choice. And he does that without moralizing, as that's the type of person Vitaliy is in real life. Besides, he also has accounts on Instagram and Twitter.
The professional e-football player's life is full of constant games and training. Therefore, in the life of every professional e-athlete, sooner or later there arises the need to make an extremely important decision: to be David Beckham or Lionel Messi."