Dynamo Kyiv Esports continues to immerse you in the world of professional e-football. Last time, we calculated the expenses on the way to becoming a professional. Now, let's specifically focus on the features necessary for the e-football player.
The features have been derived in communication with professionals and experts, who will explain the three main features of a professional e-football player.
1. The habit. The one to help us with realizing the importance of habit formation was marketer Leon The Alien, who kept using habit formation in his own work and life.
"What is habit? Our repetitive actions make the connections between specific neurons in our brain increasingly stronger. The stronger these links (synapses) are, the stronger the habit is. Of course, the formation of habits can be also viewed through somewhat negative effects on brain neuroplasticity, but in our case, we are interested in the positive effect of a habit.
It is the habit formation that solves a rather complex from the motivational point of view problem: when you need to do something that you like at the beginning, your internal motivation is involved, but the more professional shades that activity acquires, the more crucial the external motivation becomes. At the same time, the external motivation at the beginning can hardly be sufficient in its volume.
In other words, you know that you need to go to the gym, learn some language, or play FIFA regularly (would be great to do this all).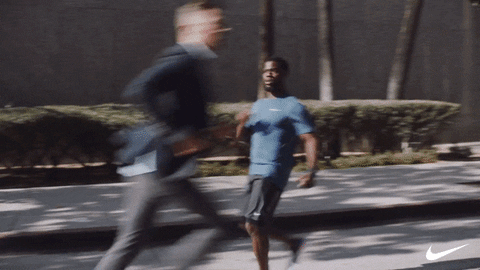 But you will not get a quick reward for your efforts, while all the pleasure, peculiar to a hobby, is already disappearing," Leon The Alien said. Do not forget to read his column on our website 😉
2. Restorative process. Who can know better about the importance of recovery if not the Dynamo Kyiv Esports e-football player Vitaliy 'Labotryas' Mukha. Thus, he is given the floor.
"Restoration plays a crucial role for the e-athlete. I will not deduce exact percentages, as they love doing in such cases. From personal experience, I can say that it is just as important to properly recover as it is to conduct good game training or work on tactical and other aspects.
Professional esports requires more training and concentration than ordinary sports, where the athlete is unlikely to physically tolerate more than a few hours of training per day.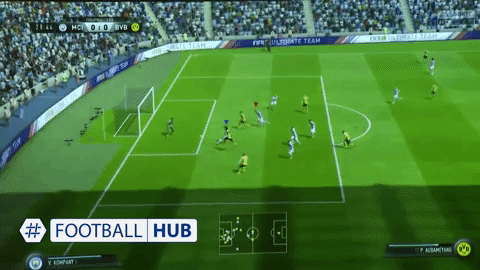 In esports, professional players spend much more time training. Since this amount of time and resources invested has ultimately become the standard, it should be followed by all who want to be competitive.
Naturally, after such extensive exercising, qualitative and effective recovery is a given. It is necessary to replenish your body with quality energy sources and be able to switch emotionally," Vitaliy 'Labotryas' Mukha says, whose column can also be found on the Dynamo Kyiv Esports official website.
3. Publicity. In ordinary sports, athletes still tend to believe that the professional athlete's duties should be limited to sports. But is that really so?
"In fact, working with social media is a streaming, uninterrupted process. And for it to be effective, it has, if started, to be done fully and within the general context.
Being relatively young, the esports will have it developing tougher and more dynamic than in traditional, flagship sports.
If you look at Dota 2 and CS:GO more closely, you'll find that there are teams and players with a very strong media side, but at the same time there are teams that have good sporting results, but for some reason allow themselves not to deal with the media part. But it won't last long," The Dynamo Kyiv Esports Head Ivan Bulavka says.
The Dynamo Kyiv Esports e-football player Vitaliy 'Labotryas' Mukha has got more practical observations on the social networks' importance:
"Through social networks, a great deal of professional communication is also going on, most of which simply would not be if it were not for the warmed-up accounts in social networks," Vitaliy 'Labotryas' Mukha notes.
Marketer Leon The Alien considers benefit from publicity through processes in the human brain, citing the example of the Netflix and Juventus's cooperation:
"Our brain is arranged in such a way that we need a story. If there is a story, then empathy switches on and mirror neurons are activated. With the help of publicity in social networks, one can use these evolutionary elements even without investing money in content producing.
While what can be done with enough money has been demonstrated by the Juventus and Netflix's cooperation. A chic documentary series that captures one with stories inside as well as with their presentation.
As a result, Juventus and its players receive a new audience that perceives them through the prism of these stories, as emotional memory is involved. I think in the near future, we will witness the appearance of an increasing number of such documentary series.
Today, publicity for athletes is extremely important. For e-football players, it may be even more important. No matter how hard it may be, and however strongly the brain may insist on focusing on just one thing, one must be able to overcome oneself by making publicity a habit," Leon The Alien stated.