Here it is, the moment when you decided to become a professional e-football player. You've definitely referred to the right place for finding out all the nuances of starting an esports career. In Dynamo Kyiv Esports, we've prepared a detailed answer.
What is a professional e-football player like?
An e-football player does not have to be a streamer. Quite on the contrary, perhaps: any additional activity takes time and strength from one's main activity. That was the reason for professional sports emergence at one time: to let the athlete concentrate on sports as much as possible.
As Leon The Alien has written in his column, the e-footballer would have to decide: whether to be, relatively speaking, David Beckham or Lionel Messi. In professional e-football, there increasingly appear every year new restrictions and various nuances that make it virtually impossible to build a successful career in both streaming and e-football.
However, modern professional sports obliges for publicity and media presence. As far as possible, any professional athlete should be represented at least on a basic level in social media. By the way, follow the Dynamo Kyiv Esports e-football player Vitaliy 'Labotryas' Mukha on Instagram and Twitter 😉
So, if you are really focused on the hardships of professional e-football, write down the costs!
A console. It should be PlayStation 4, as Xbox is not quite relevant in Ukrainian market. As to the PlayStation themselves, it makes sense to choose the Sony PlayStation 4 Slim. Sony PlayStation 4 Pro should be selected if you are after the 4K resolution.
Sony PlayStation 4 Slim 1TB + FIFA will cost you approximately 12 thousand hryvnias (USD 450).
A monitor. The screen should be chosen based on the main requirement: no more than 1 ms response. The rest depends more on your own comfort.
Therefore, the price range is quite wide: 4–12 thousand hryvnias (USD 150–450). And if you wish, you can easily exceed this limit.
A chair. Proceed from the principle of convenience. Even professional e-football players in everyday life can use quite ordinary non-gaming chairs.
However, if you think that a gaming chair will be not only the best solution for your back but will also psychologically help you to seriously treat your esports activities, then prepare 4–10 thousand hryvnias (USD 150–370).
Good Internet. For e-football players of the post-Soviet space, the connect issue is the major handicap. Poor connection leads to lost matches in the Weekend League, putting e-football players from different countries into unequal conditions.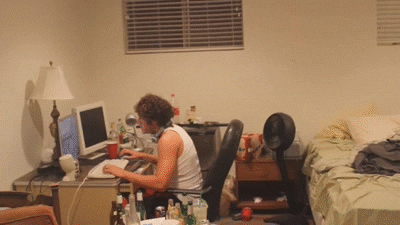 The problem of connection is almost the most discussed topic in the e-football environment, even on the key EA SPORTS markets. However, it's particularly painful for players from Eastern Europe.
Therefore, this item can become almost the most expendable, since one of the solutions to the poor connection problem is moving to Western Europe. This option is clearly not for the economy version of becoming a professional e-football player, as the expenses in this case can be rather significant.
But if you think that it is worth it, prepare at least 53 thousand hryvnias (USD 2,000) per month.
Now, let's move to less obvious expenses, which can be considered the psychological ones:
Personal life. Weekend League gives you excellent prospects for the lost weekend. Over the weekend, you need to play 40 matches. This means that while the rest are engaged in personal life arrangement, you will be playing.
And besides Weekend League, there must be training games and a recovery process. Therefore, professional e-football does not contribute to a successful personal life.
Constant stress. Are you ready to cope with stress and practice meditation? If you aren't, then you can quickly get significant health problems.
In the US, sports psychology is quite properly developed. In any case, with the basic principles of sports psychology, many American athletes are familiar from their childhood.
Having talked with the Americans who left the sports at a young age, you will find that plenty of people quite successfully use these principles in their everyday lives and in the activities far from sports.
In Ukraine (and throughout the post-Soviet space), sports psychology is just beginning to gain the professional athletes' confidence.
IN TOTAL
An economy version of becoming a professional e-footballer will cost you 20 thousand hryvnias (USD 750).
This is a comfortable initial option, allowing you to get the conditions of a professional e-football player. The main thing is not to forget observing a responsible approach, which requires concentration and sacrificing certain elements of ordinary life.
The pitfalls, which are hardly noticeable at the journey's start, can complicate the process. But if you really want to become a professional e-football player and get to a high level, small obstacles will only increase your internal motivation.